AWAKENING – Textile artwork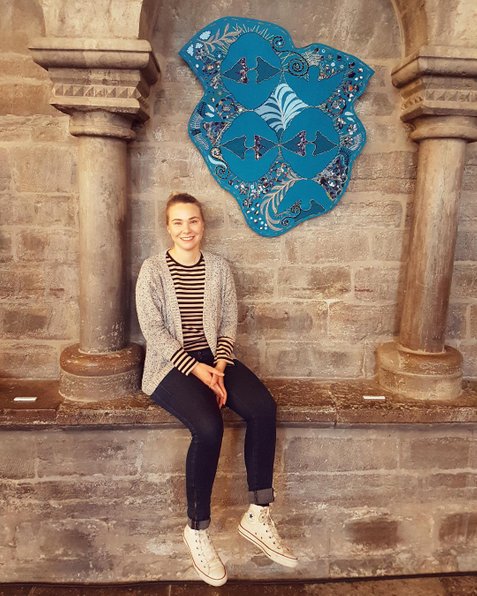 Awakening is originally designed to the church environment. Linköping Cathedral's rich ornamenting inspired me to create a piece where the classical angel figures and natures wavy forms are symbolizing spiritual awakening and natures cycles and its awakening after a long winter.
Works are made using free embroidery and applique techniques. The base is a woollen fabric where I have embroidered shapes and decorations with cotton, wool and silk yarns. Textiles are mounted on wooden boards.